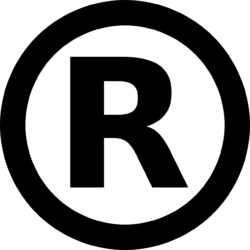 The USPTO has issued a policy about the coronavirus and trademark deadlines.
According to the statement, the USPTO considers the effects of the Coronavirus to be an "extraordinary situation" within the meaning 37 CFR 1.183 and 37 CFR 2.146 for affected trademark owners.  While the new guidelines waive certain fees, they do not waive statutory deadline requirements.
Business before the USPTO.   Until further notice, all oral arguments before the U.S. Trademark Trial and Appeal Board and all other in-person interviews and other business before the USPTO are suspended.  In the alternative, hearings and interviews will be conducted by phone or videoconferencing.  Normal email communications with USPTO staff and other electronic filings will not be affected.
Trademark deadlines.  The following statutory trademark-related time periods are not extended and statutory fees are not waived:
 the 36-month period set forth in 15 U.S.C. § 105l(d) within which a statement of use must be filed and the associated fee(s);
 the periods set forth in 15 U.S.C. §§ 1058, 114 l(k) for filing affidavits of continued use or excusable nonuse and the associated fee(s);
 the period set forth in 15 U.S.C. § 1059 for filing a renewal and the associated fees; and
 the periods set forth in 15 U.S.C. §§ 1063 and 1064 for filing a trademark opposition or trademark cancellation proceeding
Reinstatement policy.   For trademark applications or registrations that have been cancelled or abandoned due to the Coronavirus, the USPTO will waive fees to revive the application or reinstate the registration.   This is because USPTO fees are set by regulations, not by statute, giving the USPTO direct authority to use its discretion.  In the above situations, the trademark owner must include a statement that the missed deadline was due to impacts of the coronavirus.  Such petitions to revive or reinstate must be made within two months after the issuance of the notice of trademark abandonment or trademark cancellation.
Handwritten signatures.  The USPTO has waived the requirement for original, handwritten signatures for certain correspondence with the Office of Enrollment and Discipline and certain payments by credit card.  In both situations, copies of handwritten signatures will be accepted.   The USPTO has no other requirements for handwritten signatures and electronic signatures for routine filings will continue to be accepted.
Bottom line:  Statutory filing deadlines are not waived due to the coronavirus outbreak.  In the case of trademark opposition or trademark cancellation matters that require an extension, parties are encouraged to seek consent from the adverse party.   If there is no consent, parties can still move the TTAB to extend or reopen certain dates based on existing regulatory standards of what constitutes "good cause" or "excusable neglect."   Should you have any questions about these policies, please contact our office.