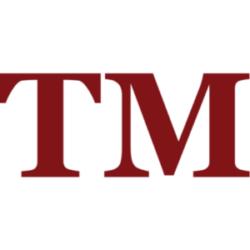 The U.S. Trademark Office has issued updated rules due to the ongoing coronavirus pandemic. The new rules are part of the Coronavirus Aid, Relief, and Economic Security Act (CARES Act).  These rules are in addition to those previously reported here.
CARES Act overview.   Section 12004 of the CARES Act may toll, waive, adjust, or modify and deadlines due to the coronavirus.  The relevant factors to determine whether such relief should be granted include if the coronavirus emergency:
 materially affects the functioning of the Trademark Office;
 materially affects the rights of applicants, registrants, trademark owners, and others appearing before the Trademark Office;
 prevents applicants, registrants, trademark owners, and others from filing a document or fee with the Trademark Office
Deadlines eligible for relief.   The Director of the USPTO has determined that the coronavirus emergency has directly impacted the rights of individuals, companies, and law firms doing business before the Office.  It has also recognized that the virus has caused disruptions to businesses as well as law firms who represent clients in trademark matters. According to a Chicago medical malpractice lawyer, a person who is unable to meet a trademark deadline due to COVID-19 may be eligible for waiver of certain due dates for:
responses to office actions;
statement of use or request to file an extension of time for a statement of use;
notice of opposition or request for extension of time to file a notice of opposition;
certain priority filing bases governed by statute;
affidavits of use or excusable nonuse; and
trademark renewal applications
Time period affected.   The relief outlined above applies to any deadlines that fall between March 27, 2020 and April 30, 2020.  Deadlines for this period will be extended for 30 days from the initial date it was due if accompanied by a statement that failure to act resulted from:
office closures
cash flow interruptions
inaccessibility to files
travel delays
personal or family illness
or similar circumstances that have materially interfered with deadlines or payments.
TTAB deadlines.   U.S. Trademark Trial and Appeal Board deadlines are not impacted by the above rules.  Instead, parties seeking relief may do so by filing a motion for extension of time or reopening of a date.  Such motions be accompanied by a statement that sets forth the reasons for the relief requested.
Should you require additional information regarding U.S. trademark office deadlines impacted by the coronavirus, please contact us.