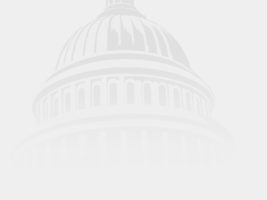 Before filing a trademark opposition, be sure to assess whether you will be likely to prevail. By doing so, you can potentially save thousands of dollars in attorney's fees and avoid subjecting your brand to unnecessary risks.
The determination of whether to file a trademark opposition to contest a third-party's trademark application is not always simple. Before filing a notice of opposition, the potential Opposer should take into account the following considerations:
Causes of Action.  Under the Trademark Act, there are numerous grounds under which to bring an opposition.  Some of the more common grounds include that:
(a) the mark, when used in connection with Applicant's applied for goods or services, is likely to cause confusion with Opposer's previously used or registered mark;
(b)  the Applicant did not have a bona fide intent to use its mark in commerce at the time of filing
(c)  Applicant's mark is merely descriptive of its goods or services
(d)  there was no bona fide use in commerce of Applicant's mark prior to its filing a use-based registration
Merely pleading the grounds for opposition is not enough; the Opposer must prove the elements of its claims by a preponderance of the evidence.
Proof.   Every opposer must establish procedural and substantive proofs in order to prevail.
(a)  Standing.   An Opposer must first establish its standing to bring and maintain a trademark opposition before the Trademark Trial and Appeal Board.  Standing is satisfied when the Opposer shows that it has a legitimate interest in the outcome of the proceeding (i.e., it is not a mere intermeddler) and that it will be damaged should the registration issue.  If the Opposer cannot establish its standing, then the action will be dismissed and the substantive grounds for the opposition will not be considered.
(b)  Priority.   In cases where a likelihood of confusion is alleged pursuant to Section 2(d) of the Trademark Act, the Opposer must establish that it has priority trademark rights that are superior to Applicant's constructive or actual first use dates.  Priority rights may be shown through a prior registration, earlier trademark use, or use analogous to trademark use.
(c)  Substantive considerations.  Once an Opposer meets its procedural threshold requirement of standing, the elements of proving its case differ depending on the specific grounds of the Opposition.  To establish a Section 2(d) case for likelihood of confusion, the Board undertakes the 13-part test found in the case In re E.I. du Pont de Nemours & Co., 476 F.2d 1357, 177 USPQ 563 (CCPA 1973).   A discussion of this test may be found here.  With regard to establishing that Applicant's mark is merely descriptive pursuant to Section 2(e) of the Act, the Opposer must show that the mark merely describes a feature, characteristic, ingredient, purpose, or function, or use for the applied for goods.   A discussion of the test for mere descriptiveness may be found here.
Practice Tip:  Companies and in-house counsel who are considering filing a notice of opposition can discuss the implications of doing so with the author.  In addition to filing a notice of opposition, there are other alternatives that can be discussed depending on the business goals of the client.  Being fully apprised of these options will serve the interests of the brand owner client.