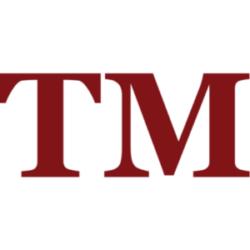 A trademark registration for nutritional supplements was recently cancelled by the U.S. Trademark Trial and Appeal Board.
Background.  The case, Food Global Innovation GP LLC v. Tuong Nguyen, sought cancellation of U.S. Reg. No. 4799824 of VITASTRONG and Design was nutritional and herbal supplements.  The grounds for cancellation were abandonment.   The Petitioner had filed trademark applications for VITAXTRONG, VX VITA XTRONG and Design, and VX VITA XTRONG.for dietary and nutritional supplements.  The Registrant's trademark was cited against the Petitioner's applications as a basis for refusal.   To remove the grounds for refusal, Petitioner moved to cancel the cited registrations.
A petitioner must establish the following elements to prevail on grounds of abandonment:  (1) standing; and (2) that the registrant has discontinued use of its marks on all of the registered goods for at least three consecutive years.  If the Petitioner is successful in establishing these initial proofs, then the  burden shifts to Registrant to show that it had a bona fide intention to resume use.    Alternatively, it could show excusable non-use.  Here, the evidence revealed that the Respondent redirected its vitastrong.com website to another website owned by it.  The redirected website did not  market, sell, or feature any products bearing the VITASTRONG mark.
In reviewing Respondent's document production, the Board observed that Respondent's lack of document production was lacking.  Specifically, Respondent did not produce any evidence of sales or transport of goods under the VITASTRONG and Design mark.  Nor did it produce documents showing the number of units sold or revenue received.  Respondent's direct mail postcards that it produced that allegedly showed use of its VITASTRONG mark was deemed by the Board to be mere advertising.   It is a tenet of trademark law that mere advertising alone does not constitute trademark use.  Similarly, an internet page that shows products bearing the mark but do not have a means to order the product also do constitute evidence of use in commerce.
Holding.  As a result of Respondent's lack of evidence that established its use of the VITASTRONG and Design mark, the Board cancelled its registration.
Trademark cancellation note:  This case is a reminder that not all advertising constitutes trademark use in commerce.  To prevent cancellation of a trademark on grounds of abandonment, It is a best practice to present evidence of sales, not mere advertising of products without a means to order.  Alternative grounds to petition to cancel a trademark may be found here.